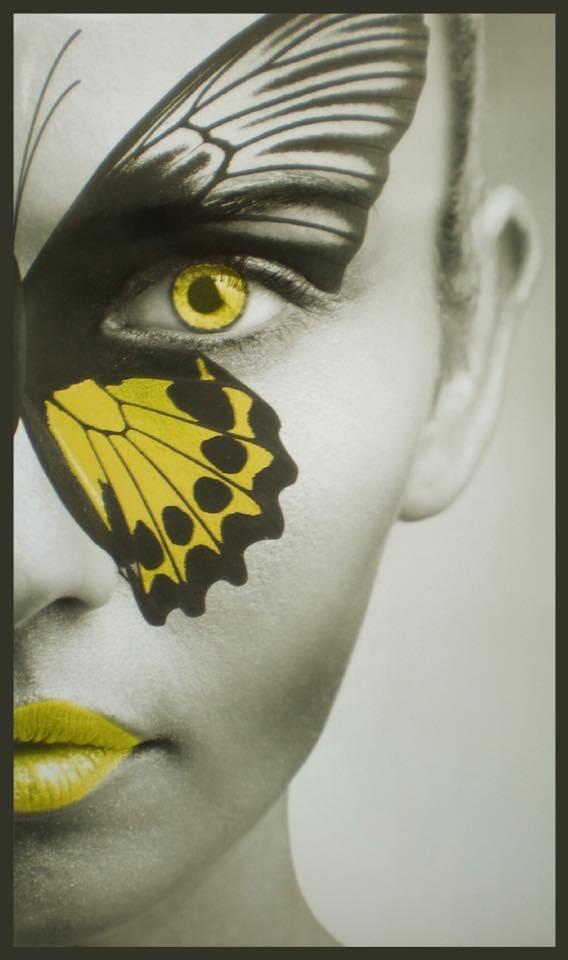 Skin Solutions + Hello Gorgeous
SKIN SOLUTIONS -Skin Clinic, Laser & IPL Treatments, Cosmetic Tattoo HELLO GORGEOUS - Face & Body Beauty Therapies ELEVATEHER - Wellness & Nutrition Coach, Reiki, Signature AromaTouch Massage A Dermal Therapist & ex Educator, my passion and education is in all things Skin and rectifying any problems my clients are experiencing with theirs. I've completed further studies with Human Nutrition and my specialties are Peels, Microdermabrasion, Dermaplaning, Radio Frequency, Oxygen Treatments, I.P.L Corrections for Vascular, Acne, Pigmentation and Anti-aging Rejuvenation, progressively Permanent Hair removal, Electrolysis, Laser Corrections, Tattoo removal and China Doll (Carbon Laser Facials) C.I.T. Skin Needling ( Scar correction, Collagen induction ), L.E.D Light Therapy, Ultrasound Infusions & Cavitation, Plasma -for non surgical Blepharoplasty, Wrinkle reduction & Skin tightening. Also Cosmetic Tattoo - Brows and Lips. My other qualifications lie in Wellness - Alternative & Natural Therapies . I offer Reiki Energy Healing, signature AromaTouch Essential Oil Massage & am a Human Nutrition - Wellness Coach. I'm currently doing further studies in Meditation techniques & Essential Oil properties. HELLO GORGEOUS offers a selection of Beauty Therapies. Face & Body Waxing, Lash & Brow Tinting, Lash Perm & Brow Laminations. Skin Solutions is a multi award winning business with extensive experience and many post graduate education qualifications. Allow me to treat you with a quality experience - treatment or pamper. I would welcome the opportunity to assist you with a preliminary consultation / skin analysis, over a cup of Tea. Stockists of O Cosmedics, Ultraderm & Algologie, Vita-Sol Prebiotic Wholefood Supplement Powders, Jane Iredale Mineral MakeUp, EyeEnvy & Pump Lash /Brow Growth Serum, No Pong deodorant, EcoTan Home use Tanning Line, Spiritualitea hand blended Teas & Abode Crystal Diffusers & Candle Gift Lines.
Skin Solutions + Hello Gorgeous
Sue

Dermal Therapist / Cosmetic Tattooist / Natural Health & Wellness Practitioner

My passion is the Skin, Health & Wellness. I've taught the Diploma of Beauty Therapy and completed studies in Business & Nutrition & am a qualified Dermal Therapist. I also offer Reiki Energy Healing, Signature AromaTouch Massage, Cosmetic Tattoo & a comprehensive range of Dermal, Beauty & WellBeing therapies...
Skin Solutions + Hello Gorgeous
Skin Solutions + Hello Gorgeous
Skin Solutions + Hello Gorgeous
SKIN SOLUTIONS + HELLO GORGEOUS - BAIRNSDALE
Momentum Health - 315 Main Street,, BAIRNSDALE. Victoria
0411200772
Tuesday

Wednesday

Thursday

Friday

9:30am - 6:30pm

1:30pm - 5:30pm

9:30am - 6:30pm

10:30am - 3:30pm
Bright Allied Health - 10 Ireland Street, BRIGHT. Victoria.
0411200772
Monday

Tuesday

Wednesday

10:00am - 6:30pm

9:30am - 6:30pm

9:30am - 12:30pm